Our programs assist children in developing
a lifelong love of swimming
A
Splash
Our free Splash class is a great way for parents to bond with their babies while getting them comfortable with the water. This unique program is designed for newborns between four months and six months old.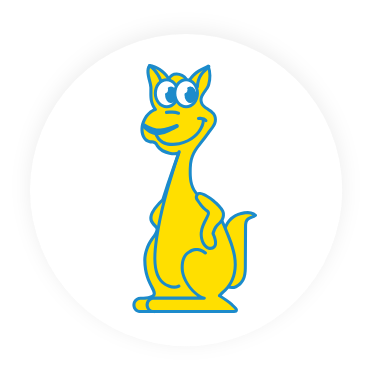 B
Little Joeys
The Little Joeys program is designed to teach your child vital water safety awareness skills along with basic swimming skills. The Little Joeys program encourages exploration of the water, creating trust, building confidence, and relaxed submersions at the child's own pace. It is our goal to assist babies to acquire these skills in a fun, stimulating environment. Once the infant has mastered these skills we will then transition the child in preparation for the child to swim without their parents in the water for the very first time.
1
Clown Fish
Our Clownfish levels are for children over 3 years of age who lack confidence in and around the water. This process is taught in three levels as the child grows in confidence and at their own pace. These classes are a maximum of either three or four students according to the level. Through encouragement, desensitization, relaxed submersions and nurturing we aim to assist children to develop independence and a lifelong love of swimming.
2
Sea Otter
Our Otter programs are ability based. With an increase in distance the focus in these levels are based around the foundations of swimming. Children are taught the fundamentals of freestyle and backstroke according to the class level with the skills broken down to be small and manageable. As with all our levels there is a strong focus on water safety. There is a maximum of 5 children in this class and we aim for good propulsion a strong kick and streamline body position.
3
Frog
Our Stanford program is structured so that each previous skill taught is repeated as the children enter higher levels.  Repetition of skill increases strength and technique.  Again, we increase the distance further as the children progress and further extension is incorporated into the freestyle and backstroke drills.  The technique of breaststroke is introduced in the Frog levels and as well as an introduction to Diving.
4
Stingray
As children master previous levels our aim for our Stingray swimmers is strong stroke development and the introduction of Butterfly.  Our skills are broken down in to small easy to master parts of the stroke and practiced as individual aspects of the overall stroke.  The Stingray class is again taught over a longer distance and we now focus on all four strokes with a revision on all previous skills taught.
5
Dolphin
Our top end of our program is our Dolphin children which is the next progression for those who are now swimming all four strokes proficiently.  With a focus on strong technique, these children are also taught starts, turns and timed on distance swimming.  As with all our programs, our team continue to assist our swimmers to improve the overall technique and efficiency of their stroke.
Stanford delivers a high teaching standard of Water Safety, Learn-to-Swim and Squad programs. Why not start today?